Each week, Dr. Elizabeth Santin hosts a renowned guest to discuss a hot topic in the poultry industry. These technical yet friendly talks are aimed at reaching the largest number of participants.
By joining such enriching conversations, you will also have the opportunity to interact and ask questions to experts. These interactions feed the debates and stimulate new topics for discussion.
About Dr. Elizabeth Santin
For 15 years, Dr. Santin had been a Professor of Poultry Pathology at the Universidade Federal do Paraná, Brazil. She completed her DVM at the Universidade Federal de Santa Maria and PhD at the Universidade de São Paulo. She was a postdoctoral fellow at the University of California in Immunology and Nutrition. Dr. Santin has been actively engaged in research in the fields of gastrointestinal health and microbiology applied to poultry production. She joined the Jefo team in 2019 as Research & Product Development Advisor and was nominated Vice President of Applied Scientific Curiosity in the same year.
Coccidiosis : how to solve this issue?
This Thursday, April 30th,
Dr. Elizabeth Santin will be chatting with her guest :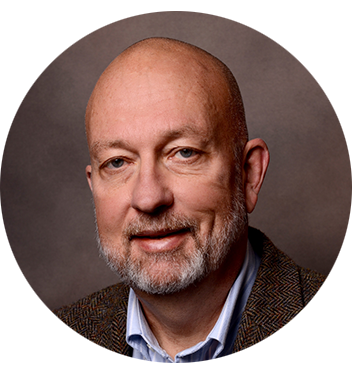 Professor and Director, JKS Poultry Health Laboratory; Tyson Endowed Chair for Sustainable Poultry Health
Research Interests : Poultry health and ante mortem food safety intervention with interests in poultry immunology and endocrinology
Education : Ph.D., University of Minnesota, 1987
D.V.M., University of Minnestota, 1986
M.S., Poultry Science, University of Georgia, 1983
B.S., University of Minnesota, 1980
Experience: Assistant Professor and Professor, Department of Veterinary Pathobiology and Poultry Science, Texas A&M University, 1987-2000
Professor and Director of the Poultry Health Research Laboratory, Center of Excellence for Poultry Science, 2000
Named Sustainable Poultry Health Chair, 2006
Managing poultry litter to improve animal performance and health
Thursday, June 4th at 13:30
Want to listen to previous live conversations?
Thursday, April 2nd, 2020
Wood breast & gut health – with Dr. Kogut
Thursday, April 16th, 2020
How to optimize poultry diets during COVID-19 times – with Dr. Vieira
Thursday, April 23rd, 2020
How to measure the economic impact of enzyme? – Dr C. Roselina Angel (presented in English)
Inflammation: What are the nutrient requirements for it? – Prof Kirk Klasing (presented in English)
Salmonelosis: How to control this foodborne challenge? – Prof. Shah Devendra, Washigton State University  (presented in English)
Thursday, May 14th at 13:30
How to apply the concepts of immunity in animal production – Prof. Juan C. Rodriguez-Lecompte  (presented in Spanish)
Thursday, May 21st at 13:30
ABF production – Derek Detzler  (presented in English)
Thursday, May 28th at 13:30 (Montreal time)
The reduction of use of antibiotics in Swine production – Dr. Jalusa Deon Kich  (presented in English)