Produits
*Product availability may vary from region to region
Zinc oxide supplement for poultry feeds
Enzyme - bacterial origin (only available in France, Spain and Portugal)
Short-chain fructo-oligosaccharides
Blend of organic acids and nature identical essential oils formulated and designed exclusively for poultry feeds.
Enzyme supplement for poultry feeds– only available outside EU
Short-chain fructo-oligosaccharides
By-product of fermentation on carrier
Jefo offers a large range of high-quality commodities to meet the producers' needs.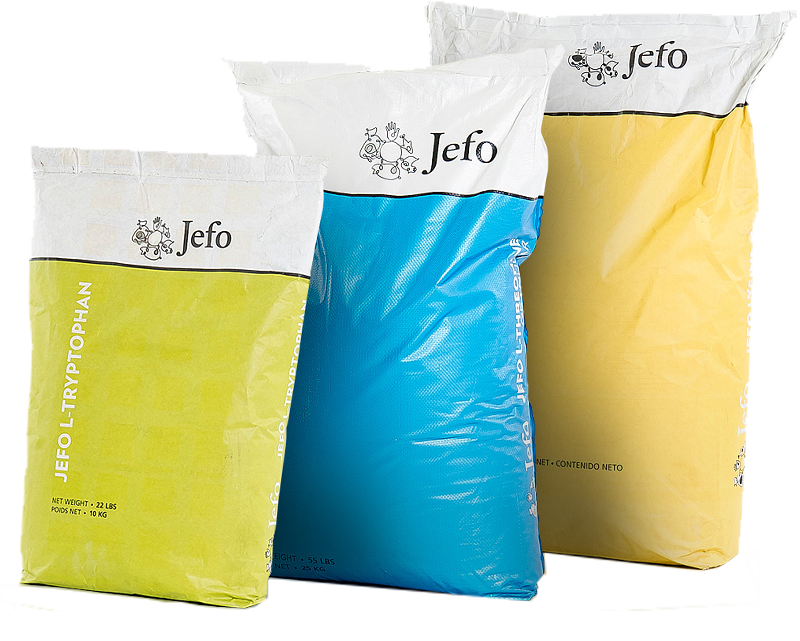 Minéraux
Iodure de potassium
Iodate de calcium 62%
Sulfate de cuivre
Amino acids & vitamins
DL-Methionine Feed Grade
PP Vitamin  (acid and amid form)
Vitamin D3 500
Choline chloride on vegetal or mineral carrier
Betaine HCL
Betaine anhydrous
Vitamin k3
Granular threonine
Granular tryptophan
ValAmino
Creamino
Starch derivatives
Dextrose
Wheat / Corn gluten meal
Sorbitol
Wheat / Corn starch
Potato protein / starch
Do you want more information about our products for poultry

?