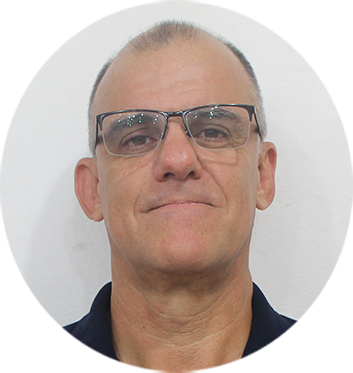 Sergio Vieira is a professor at the UFRGS in Porto Alegre, Rio Grande do Sul in Brazil since 1993. Prior to his teaching career, Sergio worked as a nutritionist for the company BRF for 4 years in Chapecó e Região in Brazil. He has involved in Feed Formulation and Research in Broiler and Turkey Nutrition and production.
Sergio completed his bachelor's Degree in Agronomy and Crop Science at the Universidade Federal do Rio Grande do Sul in 1984, his master's degree in Animal Science in 1989 at the same University. Also, he completed his PhD in poultry production in the department of poultry science at the Auburn University in 1999 and his Post doctor fellow in 2011 at the University of Maryland College Park.
He provides support in Technical Development with Several Companies Involved in Animal Nutrition and Poultry Production in Brazil and Other Countries.
Sergio also conducted Basic and Applied Research Projects and Have Published More than 140 articles in peer reviewed journals, more than 300 abstracts and about 200 Conference Proceedings mainly on nutrition and poultry processing
Published two books: Feed Intake Regulation of Domestic Animals and Broiler Carcass Quality.
In this webinar, Dr. Elizabeth Santin and Dr. Sergio Vieira will be talking about how to optimize poultry diets during COVID-19 times.