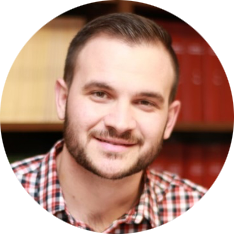 Dr. Bortoluzzi is a researcher at the Department of Poultry Science, Texas A&M University.
First veterinarian graduated in 2011 from the Federal University of Paraná, Brazil, Dr. Bortoluzzi received a Masters' degree in Animal Science in 2014 from the University of São Paulo and a PhD degree from the University of Georgia, Department of Poultry Science in 2018. Currently under the supervision of Dr. Mike Kogut, his research focuses on the interface among the pathogenesis of enteric co-infections, host-pathogen interactions, the development of the immune-system, intestinal microbiome, and nutrition.
Dr. Bortoluzzzi is a passionate and devoted scientist on animal health, host-pathogens-microbiome interactions as well as nutritional immunology and nutrigenomics.
In this webinar, Dr. Elizabeth Santin and Dr. Cristiano Bortoluzzi will be talking how to modulate microbiota in animal production and food safety.