Jefo Nutrition Closer to Brazilian Customers
Curitiba, November 1, 2023 – Jefo, a specialized company in intestinal precision nutrition solutions for farm animals, announces its new strategic approach for Brazil.
To strengthen its presence in the local market the company has established its own sales and technical support teams to provide better customer service and counseling. All Jefo products, previously marketed by Safeeds, are now available directly through Jefo Brazil.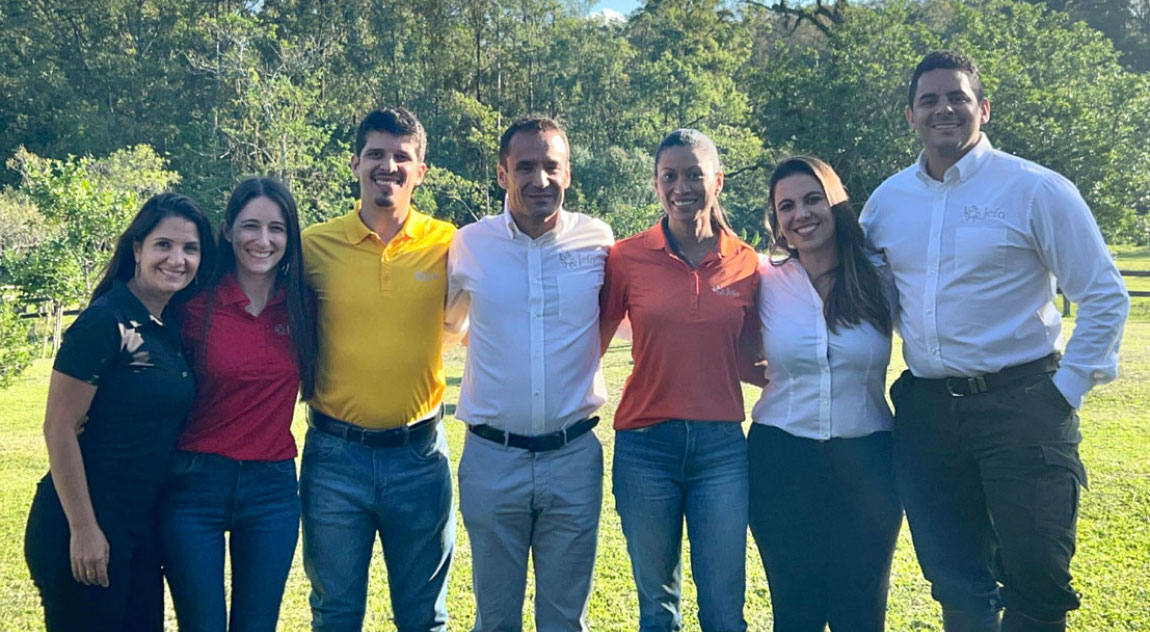 Team Brazil : Luciana Coura, Thais Stefanello, Heitor Rios, Lucas Rodriguez, Marcia Vieira, Mariana Moraes, and Dalton Henriquez.
"This new strategy reaffirms our commitment to offering solutions that address the challenges faced by Brazilian producers. By increasing proximity to customers and ensuring more efficient support and communication, Jefo aims to provide in Brazil the same world class service for which it's known globally. It's all based on our philosophy Life, made easier" says Lucas Rodriguez, Director of Jefo Brazil.
Contact
your rep
to call you
back
With over 4 decades of experience in animal nutrition, Jefo has developed a pioneering micro-encapsulation protection called Jefo Matrix Technology, which integrates the nutrients in a specific triglycerides and fatty acids matrix for slow, targeted release of active ingredients directly in the intestine for optimal absorption. Jefo catalog's include flagship products such as Gallinat+, PoultryGrow 250, Enzinat Pro, Belfeed 1100, Porcinat+, Lactation VB, Transition VB, and Bovinat Reci, among others.
"At Jefo, in addition to offering a comprehensive range of products, our technical and sales teams are available to provide valuable international insights into animal nutrition, health, performance, and management practices" says Jean Fontaine, President and Founder of Jefo.
For more information about Jefo Brazil, please contact:

Lucas Rodriguez
+55(21)99554-3595