With Dr. Kabir Chowdhury and Dr. Albert Tacon
Aquaculture Nutritionists Network & Jefo are hosting Dr Arul Victor Suresh for its sixth session of "Talking with Titans" webinar series. As usual, Dr. Albert Tacon and Dr. Kabir Chowdhury will join as regular panelist and moderator, respectively. Together, they will talk about formulation and product development challenges.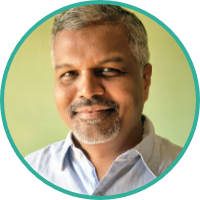 Dr Arul Victor Suresh started his professional career in the aqua feed industry in Ralston Purina International in 1996. For the last 24 years, he has been involved in developing product strategies and feed formulation for a number of feed manufacturers around the globe. His clients are mostly located in Asia and produce feeds for warmwater finfish and marine shrimp.