Jefo was honored at the 2017 Gala Constellation
The Gala Constellation took place on 25 March at the Théâtre La Scène in Saint-Hyacinthe. Nearly 300 guests attended the event under the theme "Saint-Hyacinthe by night," which highlighted the town's urban atmosphere and nightlife.
This year, nearly 70 candidates from various companies and organizations in the region were evaluated. The jury had the difficult task to select the finalists and winners of the 2017 Gala Constellation. Mrs. Geneviève Poulin, from Stratégies Immobilières LGP, chaired the jury consisted of seven representatives of the Saint-Hyacinthe region business scene.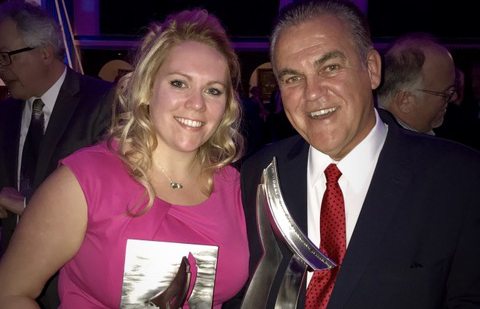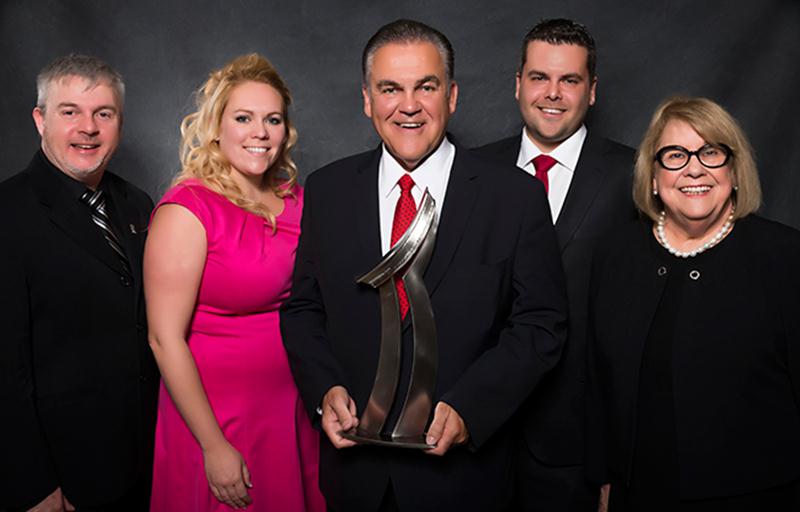 A double for Jefo
Jefo won the award in the category of Manufacturing and Agribusiness Company (over 50 employees) for which it was qualified through an application. Furthermore, the Gala Constellation assigns different prestigious awards that were not eligible for applicants. Jefo was named "Company of the year" and received the 2017 Constellation Grand Prize, the most important award of the event.
The reaction of Jefo Group Management
In his speech, Mr. Jean Fontaine, President and Founder of Jefo, thanked all players who make the great Saint-Hyacinthe area an important agri-food region in Canada. Mr. Fontaine also highlighted that Jefo's international footprint has just begun!
Mr. Fontaine also mentioned many projects that are being carried out in 2017, when the company will celebrate 35 years of activities. For the occasion, the company has built a Campus that will open in the summer. This new building "will be our flagship and will help us reach new heights with trainings we will carry out with global specialists in agriculture," concluded Mr. Fontaine.