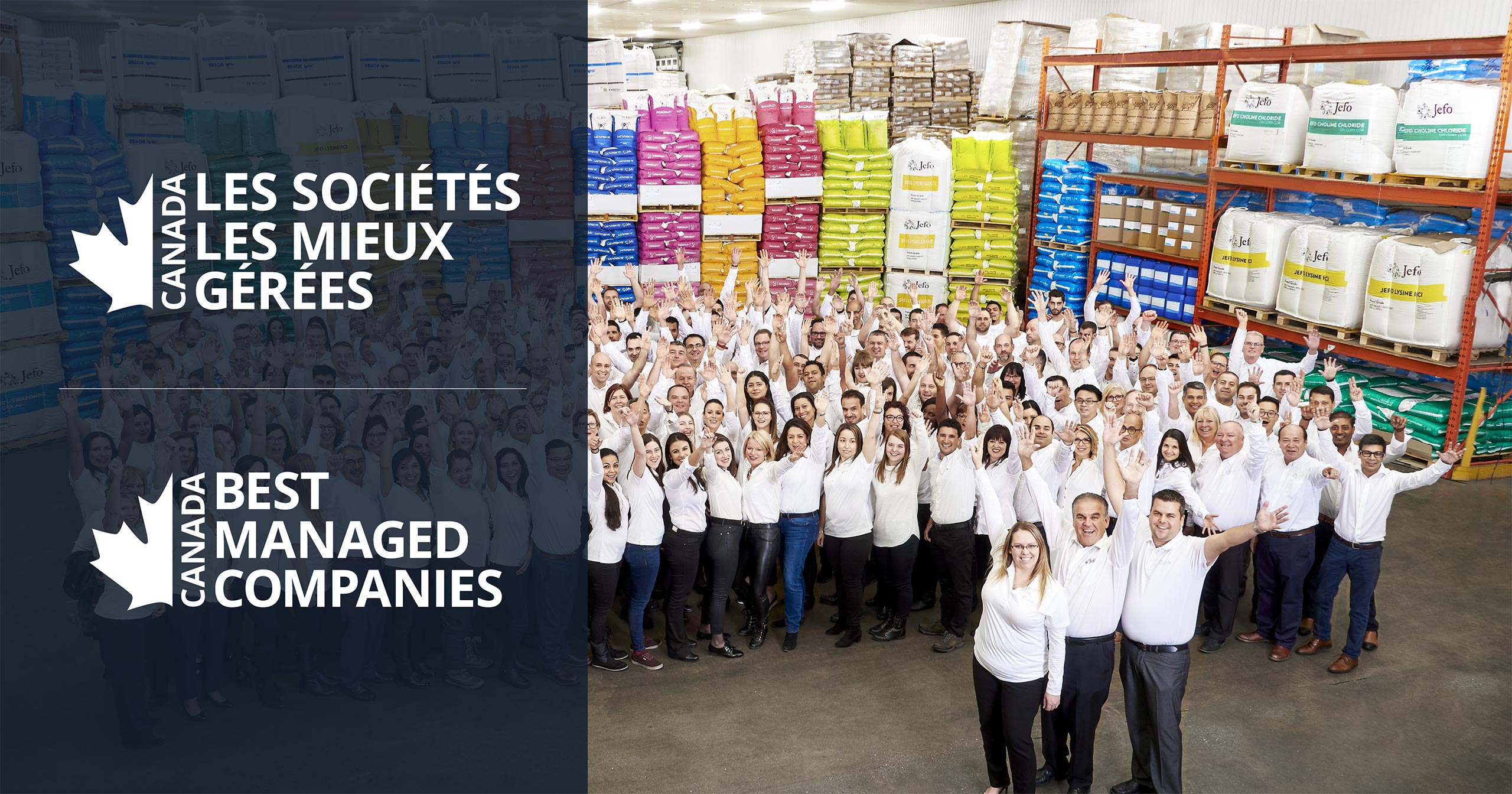 Jefo awarded "Best managed company"
Jefo is very proud to announce its re-qualification as one of Canada's 50 Best Managed Companies! Jefo has officially been awarded once again the Gold Standard! We are proud to feed the world and see the fruits of our labor for a 6th consecutive year in this prestigious list!
Canada's Best Managed Companies continues to be the mark of excellence for Canadian-owned and managed companies with revenues over $25 million. Every year since the launch of the program in 1993, hundreds of entrepreneurial companies have competed for this designation in a rigorous and independent process that evaluates their management skills and practices.